| | | |
| --- | --- | --- |
| Easydrift | V1 | V2 |
| OD | 640mm | 600mm |
| ID | 600mm | 560mm |
| Width | 200mm | 180mm |
| Weight | 8.51kg | 6.53kg |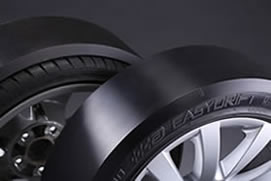 Application Illustration
06-2017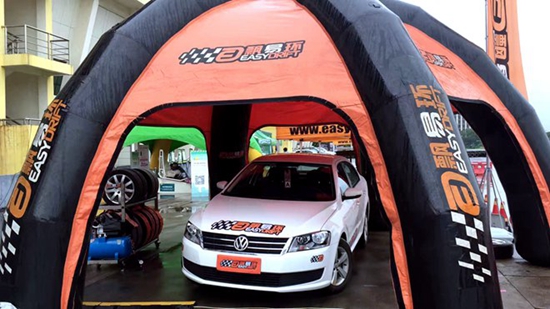 On the 3rd weekend in June 2017, the summer event of Pan Delta Super Race Festival was held in ZIC (Zhuhai International Circuit). Despite the pouring rain and burning sun, nearly 100 race drivers and 10000 audience participated the event.
As partner of ZIC, Saferoads China provided "Fun drifting" experience program for race drivers and race fans. Like the Spring event, there were drift challenges such as kart drifting and car football, but there were also a new challenge - car bowling. Cars were equipped with onboard cameras, and live images were displayed to entertain the friends, relatives of the challengers. There were challenges of different levels for any licensed car driver including rookies and veterans.
Apart from entertaining activities, Saferoads China provided demonstrations of drive safety such as the danger of drunk driving, protection of safety seatbelt, as well as a child safety seat experience program advocating the use of safety seats for children, to help people know better about drive safety.
Saferoads also installed child safety seat on drift cars, and let children experience the fun of drifting.
There is more fun coming this September.